SPONSORED
The Taylor Turbochaser
Get Ready for the ride of your life in David Baddiel's brill new blockbuster!
Jump on board The Taylor Turbochaser for a rollercoaster road trip!
Eleven-year-old Amy Taylor loves cars more than anything. And even though she was in a really bad car accident when she was eight – which means she has to use a wheelchair – she's determined to be a race car driver one day.
So, when her genius inventor best friend, Rahul, turns her wheelchair into a super-car, Amy jumps straight into the driver's seat. And it's not long before she and her friends set off on an epic adventure!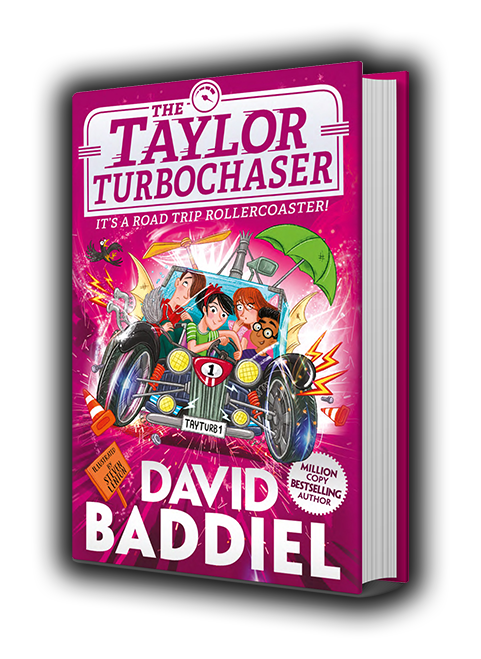 Who's who?
Let's meet the gang! (from left to right)
– Jack is Amy's grumpy older brother – and the most sarcastic 14-year-old ever!
– Janet is Amy and Rahul's friend, and is permanently away with the fairies!
– Inventor Rahul transforms his best friend Amy's wheelchair into The Taylor Turbochaser.
– Amy wants to prove she can be a great racing driver – and she won't let her old wheelchair with its wobbly wheel stop her!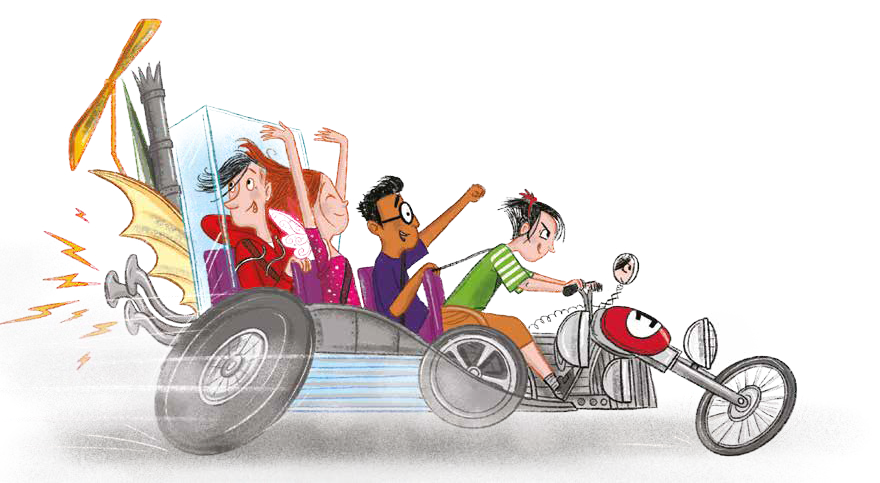 About the author


David Baddiel had a cat called Phomphar when he was growing up.
His song Three Lions has been at number one in the pop charts four times!
Competition
Calling all young authors! We want you to write a description of your dream road trip. Tell us where you'd like to go and why, what vehicle you'd travel in and who you would be with – and make sure your entry is as imaginative as possible!
Entries must be no longer than 150 words and the winning piece of writing – chosen by David Baddiel, author of The Taylor Turbochaser – will be printed in a future issue of NG KiDS. Post your entry to the below address:
Creature Media
Third Floor
12-14 Berry Street
London
EC1V 0AU
or email it to kids@ngkids.co.uk with 'Turbochaser' as the subject. Good luck!
The Taylor Turbochaser is out now. Zoom over to po.st/turbochaser to find out more!